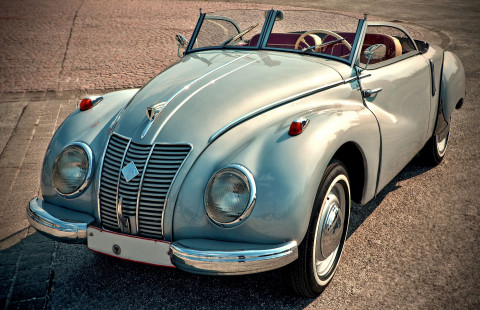 The universal polishing paste has a long history. The polishing paste is manufactured by Ahrenshof GmbH in Saxony and was able to establish itself successfully in the German market. The Universal Polish Paste Elsterglanz is a German quality product from Saxony.
Elsterglanz - A product with a long tradition and outstanding properties
Many know the magpie gloss universal polishing paste from this time and appreciate the special properties. Years ago, cars with magpie gloss were brought to a high gloss.
Generations of musicians have already cultivated their brass instruments such as trombones, trumpets with the Universal Polish Paste and thus made entire Philharmonie shine, not only through the music, and thrilled the viewer in a bright way. These experiences are gladly passed on to young musicians.
Even today, housewives pay tribute to the outstanding qualities of the Polish paste of Ahrenshof. Especially when it comes to the good appearance of everyday objects at home such as chandeliers, door handles and much more. Metal objects can be processed with the Elsterglanz and brought back to shine. The gloss of care is long-lasting. The care procedure should be repeated from time to time.
Elsterglanz universal polishing paste - Easy and easy to use
Today's cars and motorcycles have few Chrome parts. But also for all bare metal parts the magpie gloss is excellently attached. After treatment with the polishing paste, the parts shine almost like brand new and the fine film on the surface ensures an lng-lasting protection.
The application of the universal polishing paste is unproblematic. Simply rub a pea-sized piece from the tube with a cloth on the metal and polish it. The high gloss is then achieved by a soft cloth.
Good to know: The universal polishing paste from Ahrenshof is acid-free and material-friendly.
The universal polishing paste can be purchased from different providers on the Internet. This also includes online shops under Amazon.de and at eBay.de as well as various discount stores and drugstores in Germany.
If you have any questions about our products, please contact us. We look forward to seeing you.