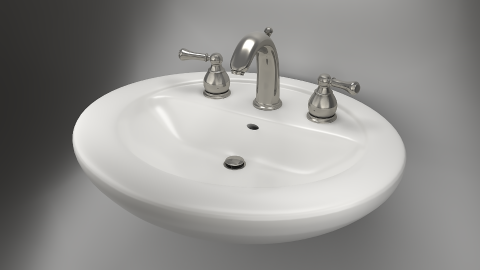 Chrome surfaces look good. Many people like the metallic and also reflective shine. Chromium is applied by a special galvanic process. Chrome-plated parts are widely used. This is the case with car tuning.  Here it is e.g. the chrome rims. Or individual components for bicycles, bathroom fittings and much more. Chromium is applied as a protective layer against corrosion. The chrome-plated surface can become matte over time. The gloss then also decreases. With Elsterglanz chrome care, you can restore the chrome parts to a high gloss.
Clean and polish chrome parts with magpie gloss chrome care
Many chrome-plated parts are installed in the household, in the bathroom or in the kitchen. In the bathroom these are the towel racks, taps, handles and other things.
Due to deposits of lime, these quickly become unsightly and look dull and dull. These deposits of lime can be easily and quickly removed by means of chromium care.
The chromium care of Magpie gloss is acid-free and does not etch. During use, the material is spared, as chromium care contains natural raw materials.
The specific ingredients have a fat-dissolving effect and leave a protective film. This prevents a re-start-up and contamination in the long term.
Elsterglanz - Application of chromium care
If there is only slight dirt, then put some chromium care on a soft cloth. Apply the chromium care and clean the chrome surface.
The magpie gloss chromium care is distributed dry on the chrome surface to be cleaned in case of stronger dirt. After an action time of about 15 minutes, the surface is rubbed and polished with a dry soft cloth.
Magpie Gloss Chrome Care Tip
The magpie gloss chromium care is applied to the chrome surface to be cleaned and evenly distributed.
Our recommendation: With a drill and a polishing attachment, a professional polishing result is achieved. You will be amazed at what the surface looks like after this treatment. The
Elsterglanz Chromium Care is a German quality product. Chromium care is produced in Saxony.
Have fun cleaning and polishing chrome surfaces with chromium care.