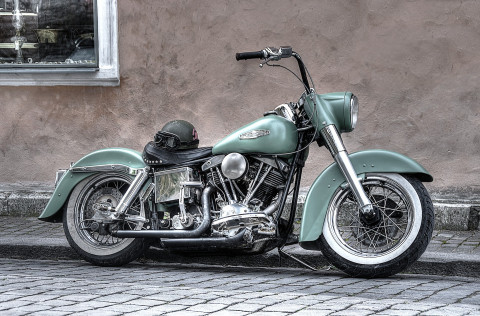 The universal polishing paste Elsterglanz by Ahrenshof performs very well in the cleaning and care of bare metal parts. The polishing paste is a quality product from Germany. The polishing paste cleans, polishes and preserves all utility metals such as copper, brass, bronze, tin, nickel, silver, gold and stainless steel. The cleaning results of stainless steel are unsurpassed.
Universal polishing paste Elsterglanz from Ahrenshof in Saxony
Recommendations for polishing paste can be found in various forums on the Internet. Here, enthusiastic users report on their experiences with the universal polishing paste.
The universal polishing paste can be obtained via various shops on the Internet. Some discounters as well as various retailers are also leading the universal polishing paste in the current offer.
Universal Polishing Paste Elsterglanz - In the household and in the workshop
The outstanding cleaning effect and the shine are legendary. Even among cyclists, the universal polishing paste enjoys great popularity.
Especially on the two-wheelers are many bare metal parts to clean and maintain. The consumption is usually a bit bigger. Here is the cheap price of Universalpolierpaste paid especially.
In the household, the universal polishing paste is recommended for cleaning and cleaning stainless steel sinks, glass hobs, hotplates, bare kettles and pans, autochrome and other metal objects.
Already generations of musicians cleaned and polished their metal musical instruments like trombones and trumpets with the universal polishing paste Elsterglanz.
Even the musicians of today appreciate the outstanding features of magpie shine. You use the universal polishing paste to clean and care for your precious musical instruments and make them shine.
The main features of Elsterglanz Universalpolierpaste are
 
    acid-free

    does not etch

    material compatibility

    kind to the skin
Special ingredients have a water-repellent and preservative effect, providing long-lasting protection against tarnishing and re-dirtying.
Application of the universal polishing paste
The application of Ahrenshof Universal Polishing Paste is extremely simple. For light soiling, put some magpie luster on a damp sponge and use it to wash off the surface to be cleaned.
If there is more dirt, apply the Universal Polishing Paste dry and let it work for about 10 minutes. With a soft cloth, the surface is brought to a high gloss. The success is immediately visible.
For ovens, pans, stovetops and gas burners, please use fine cotton wool.
For questions about the universal polishing paste Elsterglanz or our other products, please contact us.